Easytrek Treeles Saddles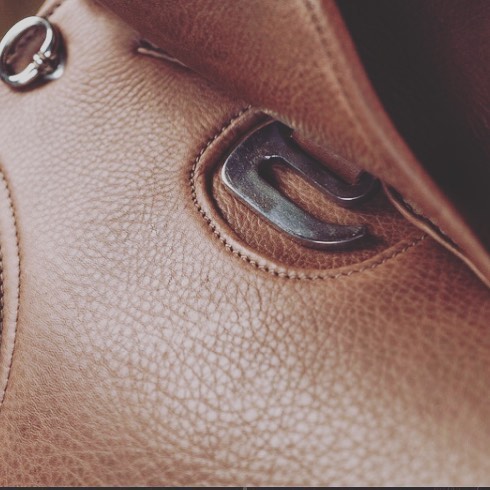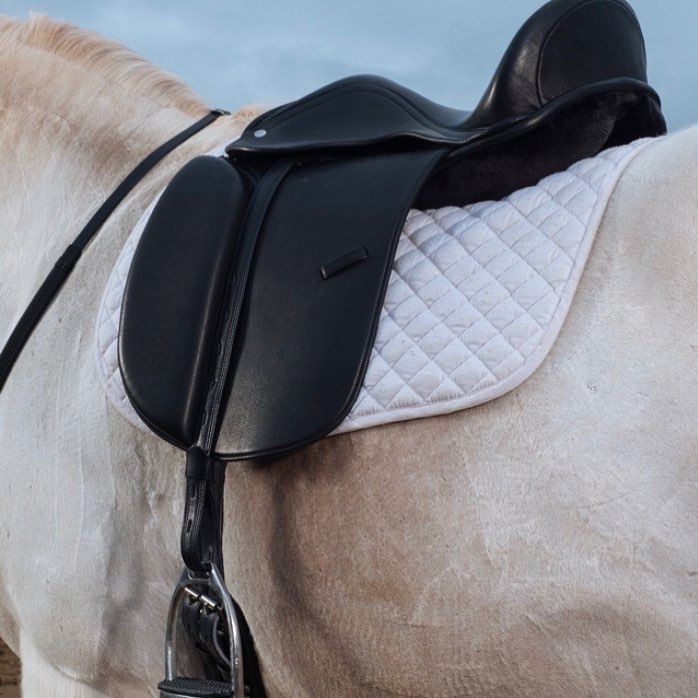 Based in the beautiful countryside of Monmouthshire, Easytrek design and manufacture a range of high quality treeless saddles, bitless bridles and other equestrian tack.
Our conventional look treeless Classic saddles give all the aesthetics of an English traditional treed saddle along with all the benefits that a flexible multi-fit treeless horse saddle can offer. Suitable for all disciplines whether it is General purpose, Jumping, competing or dressage. Easytrek Comfort saddles are a great choice for happy hackers and endurance pleasure riding. Our customers feedback comments often say "it is like riding in a comfortable leather armchair!"
We are very proud that our Easytrek Bitless Bridles have remedied so many bit issues for horses all over the world and are voted one of the best in the UK by "YOUR HORSE". All our products are tried and tested and finished to the highest standard and are the most competitively priced within this market. We have a huge following for our treeless saddles and bitless bridles all over the world.
If you have a young green horse or a horse that needs re training with issues and vices, tack is not just for riding the horse, it introduces a horse to different training principles, building a kinder foundation with your unbacked horse or relearning. To create a responsible and responsive horse. Important decisions on your tack at this vital stage in a horses training will have a huge impact on your horse for the rest of his ridden life. Nothing can be more important than this and Easytrek have created their flexible lightweight treeless saddles and bit free humane bridles for this reason. If you then find the need to go to a bitted bridle in the future, which is very rare, then you can know that you gave your horse the opportunity to try a more humane way to be ridden.
Easytrek treeless saddles are an obvious choice for horses that change shape, from breaking youngsters to older horses, we all know their shape will change with the seasons, extent of training, fitness and age. Your horses work schedule during the winter months can result in loss of muscle and condition. The summer months and the spring grass, more hours spent in the saddle can all have an impact. In recent years there has been considerably more research into saddle fitting. The general opinion is that you should check the fitting of your treed saddle every 3 months. This can be a hassle and an expense that very often gets ignored. A treeless saddle eliminates this issue. With no rigid parts it will mould to your horses shape no matter how much your horses shape may change. Easytrek treeless saddles are also the perfect multi fit saddle for use on different horses. Our flexi pommel can be adjusted for a narrow fit to an xxx wide fitting in a few simple steps. Throughout the year on a single horse your saddle will self adjust to accommodate your horses shape at that time.
Treeless saddles have been around for many years, especially the more western riding saddles. Very often these saddles are unconventional looking in comparison to the traditional English heritage treed saddle. Quite often they do not offer the spine and wither clearance of a treed saddle, or the security of the deep seat and knee rolls that a traditional saddle has to offer. They are often not suited to certain disciplines such as jumping or dressage and are often very long and bulky. Easytrek offer two types of treeless saddle. The Classic range gives a completely traditional appearance and English look, wither and spine clearance, deep set seats, knee rolls for jumping and are anatomically designed for the rider giving a twist that is not available in a western look saddle, the length of the saddles are far more compact, focussing on the seating area without the bulk of excess leather causing the saddles to swamp the horse rendering them unsuitable for smaller horses and ponies. The Classic range are perfect for someone looking for a "show suitable" saddle putting you in the classical riding position but still with all the benefits of treeless.
The Easytrek Comfort range is the perfect happy hacker saddle. A huge favourite with native breeds and endurance riding. A sumptuously comfortable memory foam seat provides the rider with hours of happy hacking through the countryside. Still offering the essential spine and wither clearance the saddle has a deep secure seat and kneerolls for jumping and pony club activities. Obtaining a decent well made leather treeless pony saddle is very difficult. The Easytrek Classic range offer the perfect smaller pony treeless saddle, so our children's ponies can enjoy the same benefits.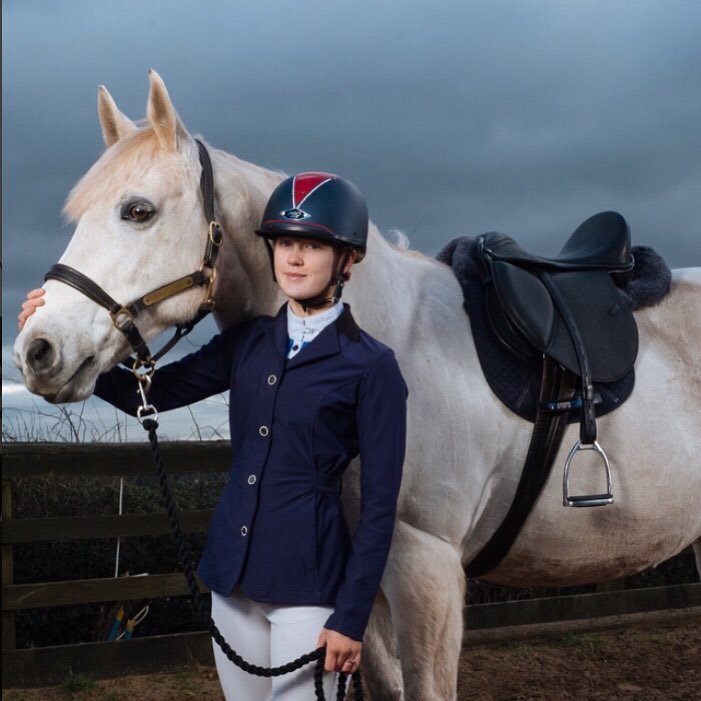 The Easytrek saddles are available in three models; Classic GP, Classic Dressage and Comfort Dressage. All models are available in both black and brown leather.

What makes Easytrek saddles special?
Saddles are made of soft and smooth Italian leather

Easily adjustable saddles due to the flexible pommel (Comfort model) and gullet plate (Classic model) with lifelong guarantee on these components!

Perfect saddle for horses which experience changes in bodyweight and/or muscle conformation.

No hard parts in the saddle. The saddle adjusts its shape to the contours of the horse and follows the horses movements.

Good pressure distribution over the full footprint of the

saddle by

PU

filled

panels which give a very good absorption of shocks.

The panels are placed in such a way that the spinal cord is free to move.

Deep, soft seating made of memory foam.

Low in maintenance. No traditional panels so no replacement of panel filling, and no need to do a regular check of the filling

Available in dressage, comfort-, and GP model.

With a footprint for weight distribution of 45 to 51 cm, the Classic model of Easytrek is relatively short compared to other treeless saddles.

Easytrek saddles are light with a weight of approximately 4 kg.

Stirrups are attached to the saddle with a safety clip (ebars)

Stirrups can be used underneath the saddle flaps with the Easytrek Classic models.

Detachable kneerolls can be adjusted with a Velcro system

Comfort for not just you or your horse, but comfort for you AND your horse

Saddles available for testing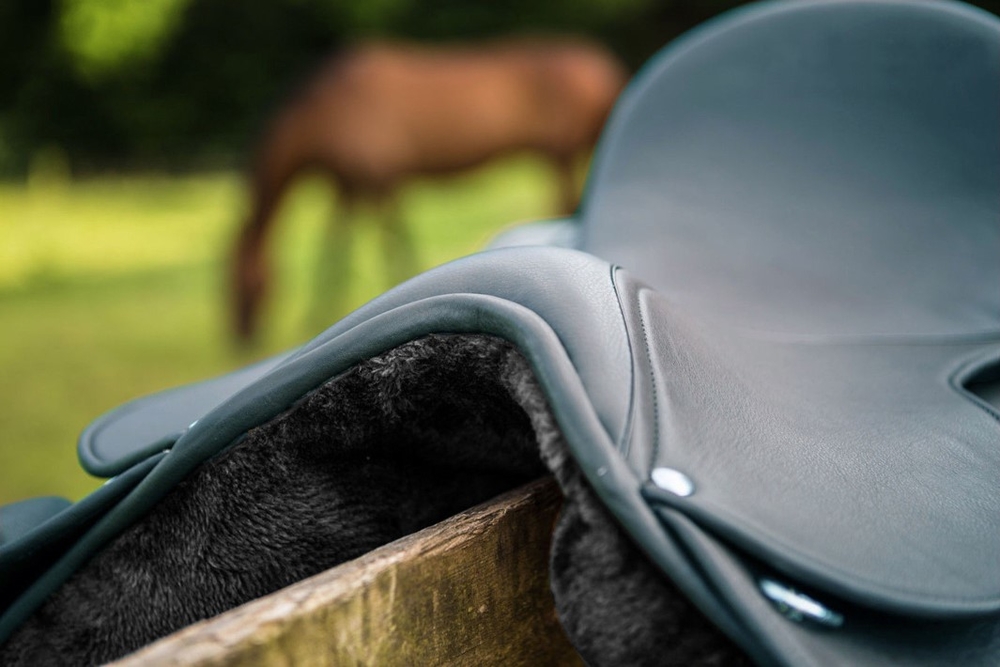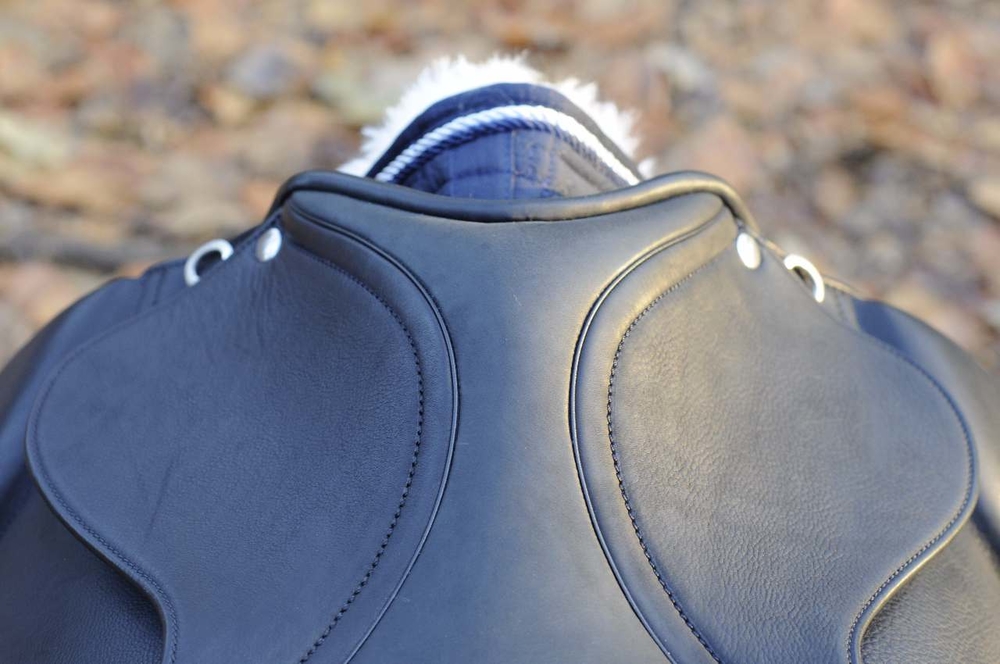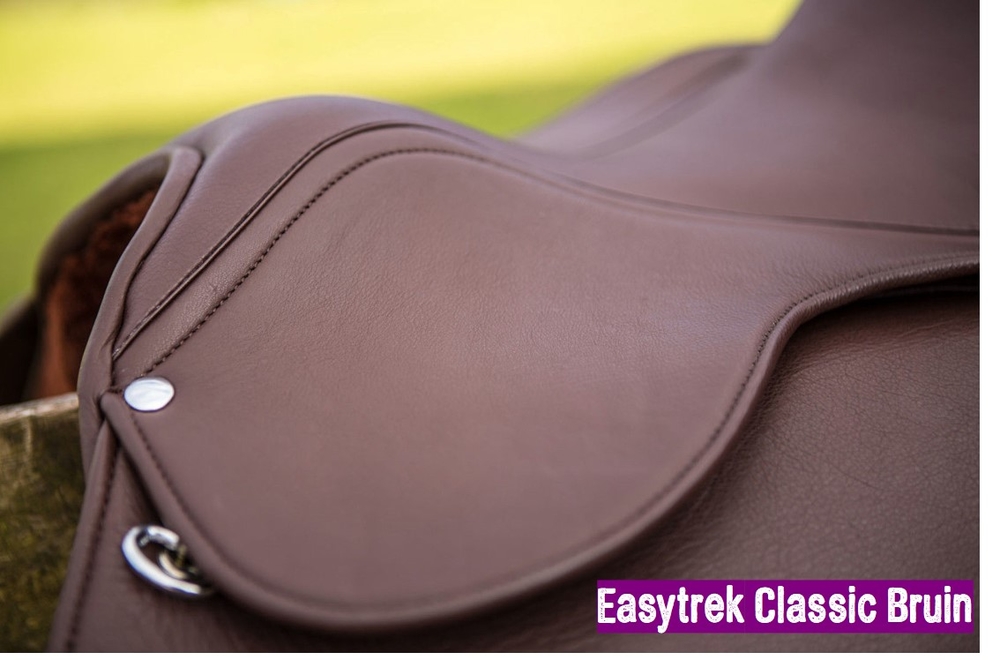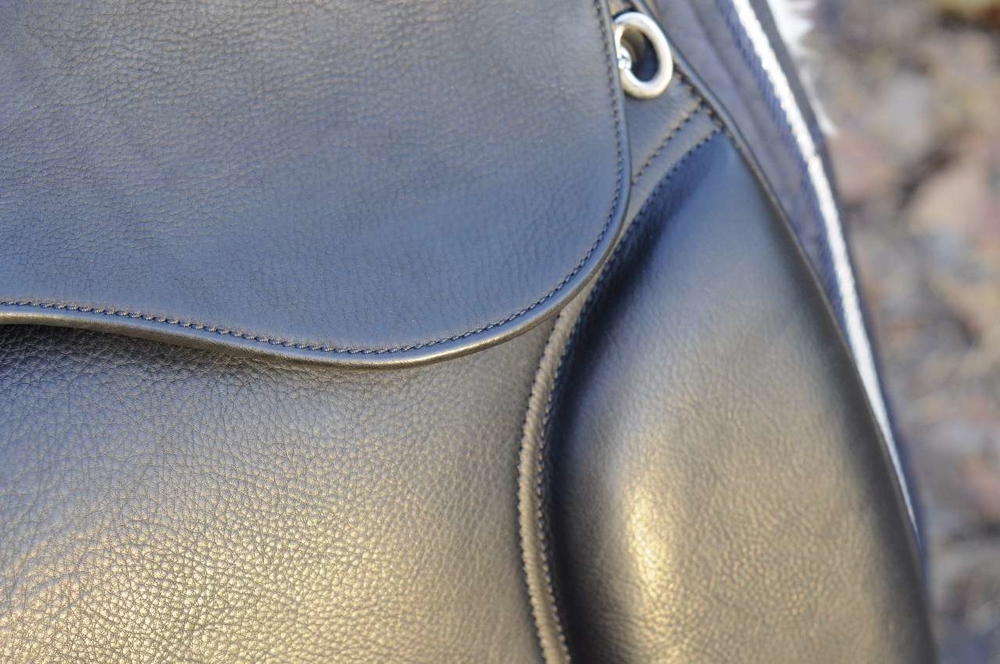 Treeless pad?
The Easytrek saddle can be used with or without a special pad for treeless saddles.
Whether you can or cannot ride with a specialized pad depends on different factors for both rider and horse. During a fitting consult you will get extensive advice on the (correct) use of the correct pad.

Testing a saddle
Saddles for testing are always delivered with a Kifra-pad. Should any questions arise during testing, then we are always here to assist you!
You want a fitting consult for an Easytrek saddle? This is possible at www.boomlooszadelpasservice.nl, our valued partner.


Are you located in Arnhem and surroundings?
Maximum distance of 30 km from zipcode 6846 KX. Kifrahorse would be happy to visit you for a fitting consult. It is possible to do a fitting consult while making use of a pressure pad (PLIP pad).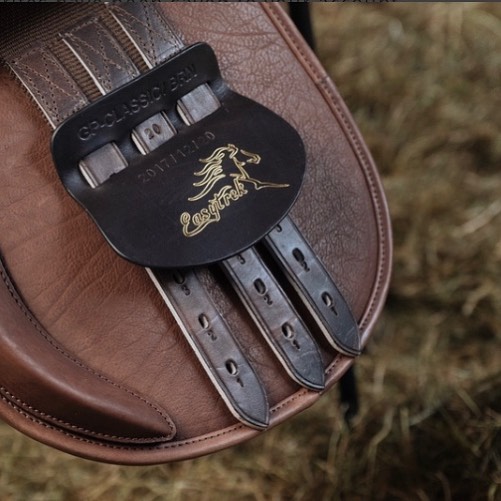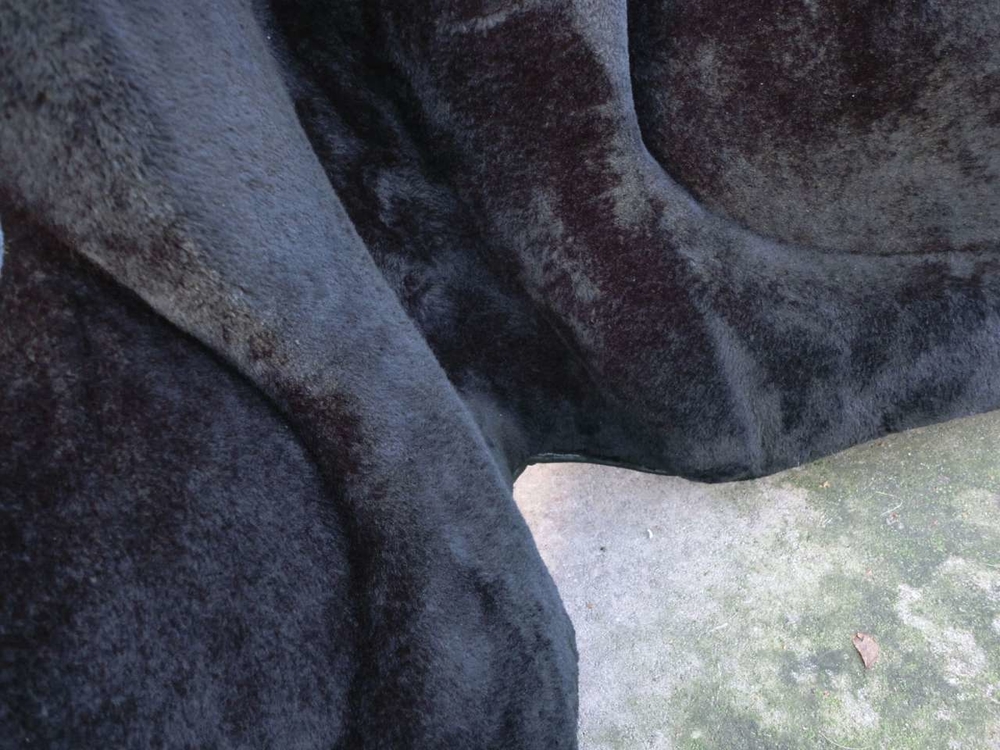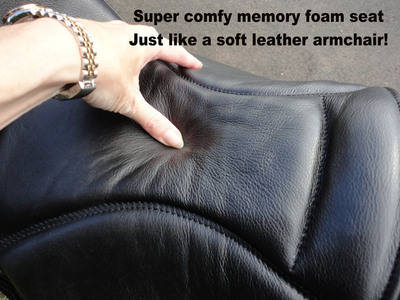 How do I adjust an Easytrek saddle?

The Classic model has an adjustable gullet plate. The Comfort model has a flexible pommel. Both saddles give you the freedom of adjusting the saddle into a wider or more narrow fit.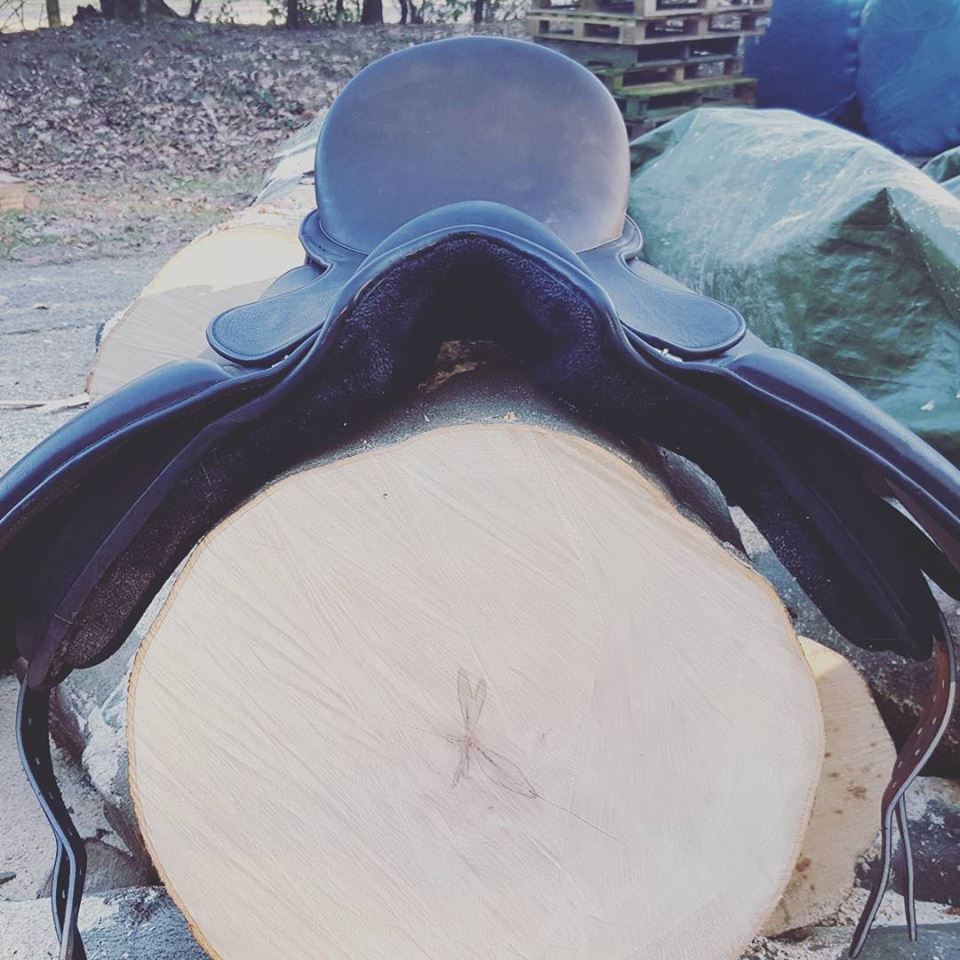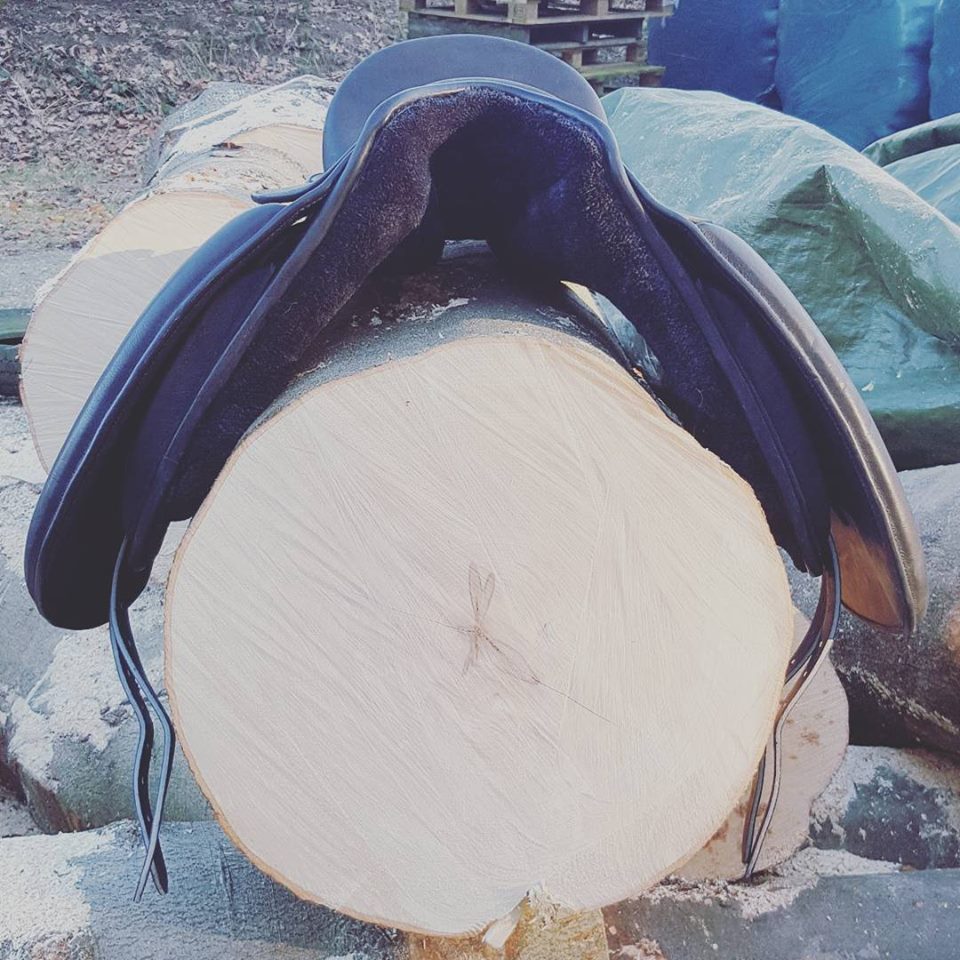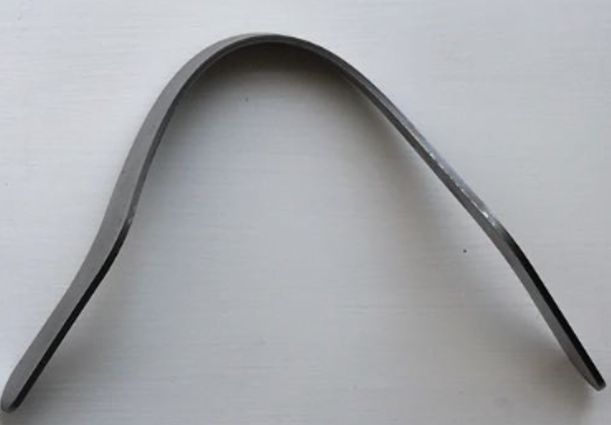 There are two ways of adjusting the Easytrek into a wider model:
Place the saddle flat on the ground. Carefully put pressure on the chamber or pommel. In this way you can make the saddle suitable for a wider fit.

The second option is to hold the saddle with the seating towards you. The fork of the saddle should be closest to the ground. With your arms you can put pressure on the inside of the gullet plat

e

.

With this method you will again make the saddle suitable for a wider fit.
In the video below I show you how to adjust the Easytrek saddle.